On March 4th 2023, Herbal Pharm hosted a successful event to showcase their sustainability efforts and goals. The event was attended by distinguished guests, including government officials, representatives from their sustainability partners, and the ambassadors of Argentina and the UAE. We extend our sincere appreciation to all attendees for making this event a great success.
Our CEO, Mr. Kanan, shared details about the sustainability initiatives that Herbal Pharm has taken thus far. He also presented the company's vision for a sustainable future, emphasizing on the importance of adopting the UN's 17 Sustainable Development Goals. Whereby he present 9 SDG's that we are already well entrenched in and the 8 that we will do our small part in promoting initiatives already out there. The event also featured Dr. Ananthi, the AVP of Medical Affairs, who discussed Herbal Pharm's ingredients and products, with a special focus on the launch of our revolutionary BetterU Disk. This product is the face of Herbal Pharm's commitment to sustainability.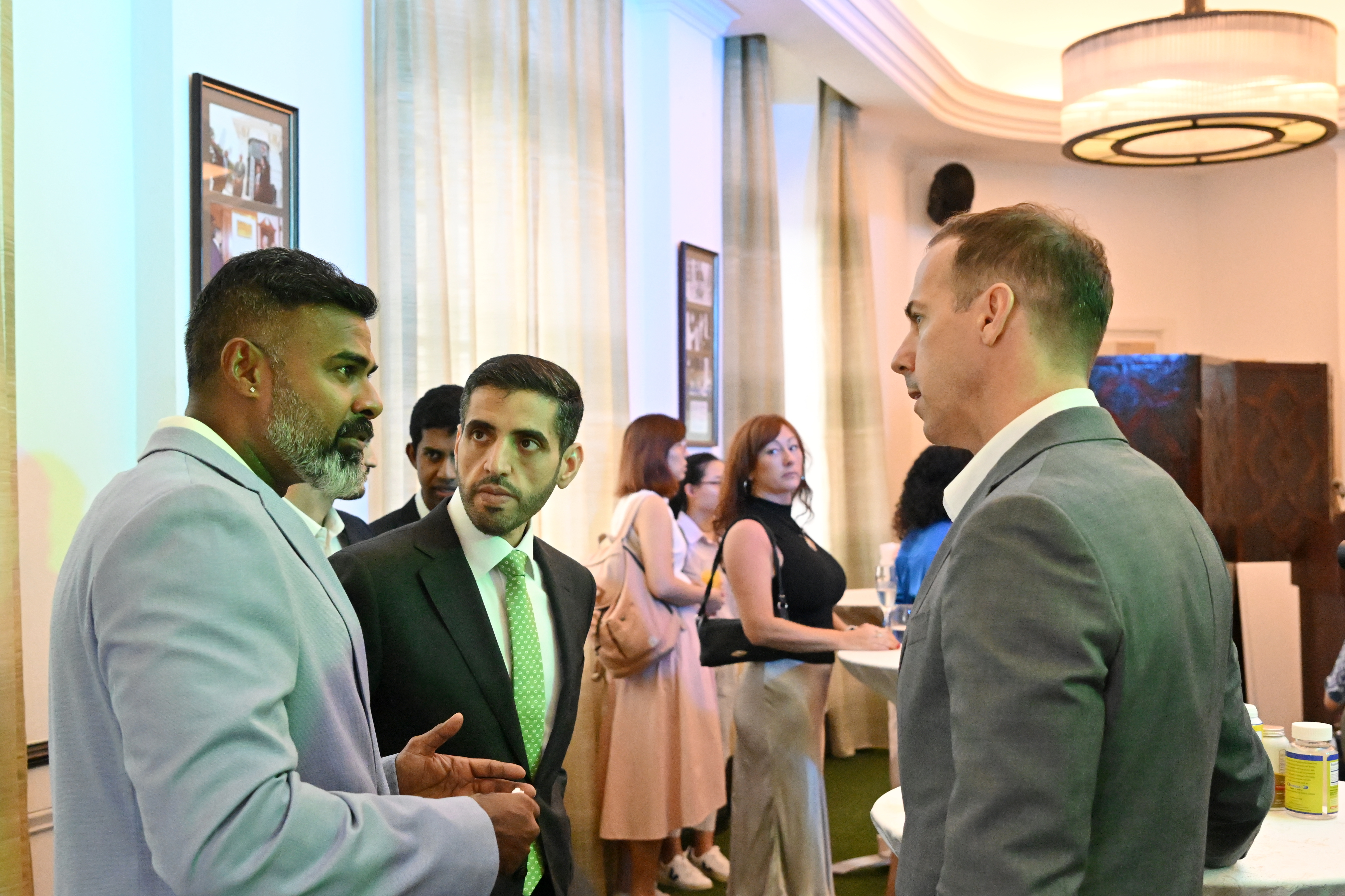 We were honored to have our distinguished guests participate in the event, which provided a unique opportunity to exchange valuable insights and ideas on how to create a more sustainable future. The event's success would not have been possible without their participation and contributions. The presence of the ambassadors of Argentina and UAE was especially an honor, and we deeply appreciate their support for our sustainability efforts.
Herbal Pharm is proud to collaborate with such esteemed organizations and individuals who share our vision for a more sustainable future. We are always on the lookout for new collaborators to help us improve and welcome partnerships with organizations and individuals who share our commitment to sustainability.
We remain committed to implementing the 17 Sustainable Development Goals and are enthusiastic about continuing our journey towards a more sustainable future. Thank you once again to all our attendees and distinguished guests for their valuable contributions.