Product Overview
Product Description
Elevate your eco-friendly lifestyle with our Stainless Steel Straws, the sustainable alternative to single-use plastic straws. Crafted from high-quality stainless steel, these reusable straws are designed to make a positive impact on both your beverage experience and the environment.
✓ Premium stainless steel: Made from food-grade 18/8 stainless steel, our straws are durable, rust-resistant, and free from harmful chemicals, ensuring safe and enjoyable sipping.
✓ Reusable and eco-friendly: Say goodbye to disposable plastic straws that harm the planet. Our stainless steel straws are designed for countless uses, reducing plastic waste and conserving resources.
✓ Versatile sizing: Available in various lengths and diameters, our straws cater to different beverage preferences, from smoothies to cocktails.
✓ Easy to clean: Each set comes with a cleaning brush to ensure thorough and hassle-free maintenance. Simply rinse and reuse or pop them in the dishwasher.
✓ Portable convenience: Store your stainless steel straws in the included carrying pouch, making them travel-friendly and always within reach.
✓ Safe for all beverages: Enjoy hot or cold drinks with confidence, as our straws won't alter the flavor or temperature of your beverages.
✓ Ideal gift: Share your commitment to sustainability by gifting our Stainless Steel Straws to friends and family. It's a thoughtful way to inspire positive change.
Join the movement towards a greener future with our Stainless Steel Straws. Make a small change that has a big impact on reducing plastic waste while enjoying stylish sipping in a responsible and eco-conscious manner.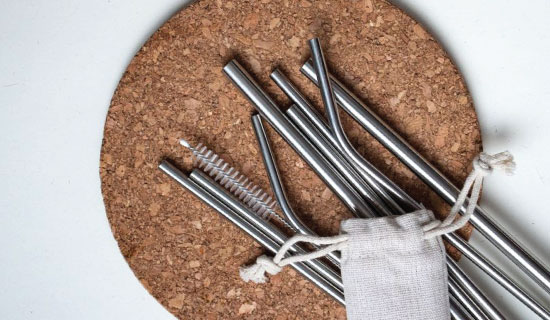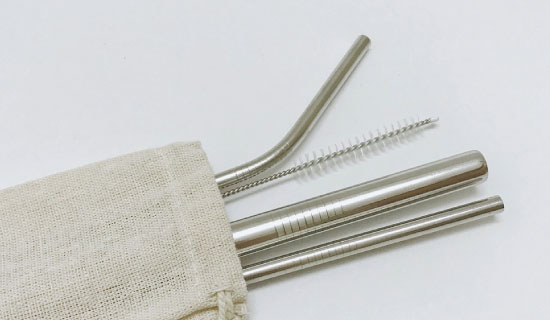 ✓ Just wash and let it air dry naturally.
✓ Dishwasher-safe.
✓ Suitable to use with all types of drinks - hot or cold