Revivogen Starter Set
By: Revivogen
Revivogen Starter Set
By: Revivogen

In stock
Product Overview
Product Description
Package includes Revivogen Bio-Cleansing Shampoo, Revivogen Thickening Conditioner, and Revivogen Scalp Therapy. ✓ By inhibiting DHT production (a natural hormone that triggers genetic hair loss) it would lift off sebum and impurities to reduce scalp irritation . ✓ Delivering important bioactive nutrients to encourage hair growth. ✓ Soothe existing irritation and prevent future inflammation. ✓ Increase scalp circulation. ✓ Nourish and moisturise scalp & hair to promote growth.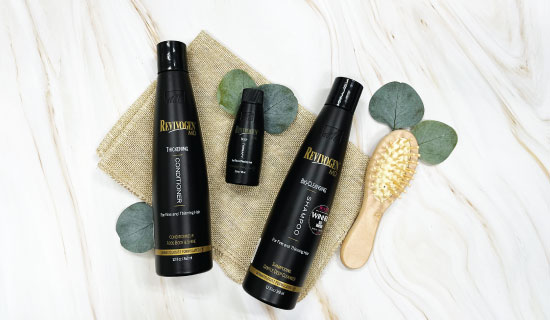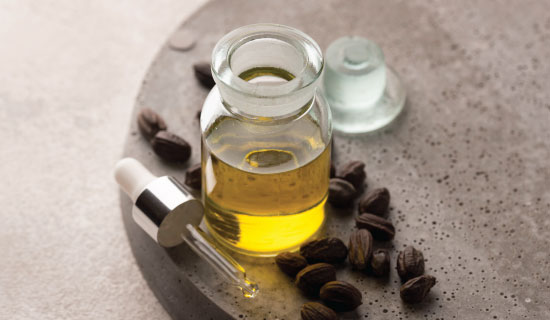 Key Ingredients
Decyl Glucoside
Cleans oil and build up from scalp without irritation; maintains moisture and does not strip the hair.
Aloe Barbadensis Leaf Extract
Repairs dead skin cells on the scalp, promote hair growth and prevents itching.
Simmondsia Chinensis Seed (Jojoba) Oil
Moisturises hair and promote hair thickness; has anti inflammatory properties that could help reduce dandruff.
Peppermint
Improve circulation thus leads in increasing hair growth and decrease hair fall.
Shampoo: Apply to wet hair. Gently massage into the scalp and work into lather. Leave in for a few minutes. Rinse thoroughly with warm water.
Conditioner: Apply to hair after shampooing. Gently distribute through hair. Leave in for 10 - 15 minutes. Rinse thoroughly with warm water.
Scalp Therapy: Shake well before use. Apply 1-2 ml of the solution to the scalp once daily. Gently massage the solution into the scalp for 10-20 seconds and leave it in. For best results continue use on a daily basis. Results may vary.