Product Overview
Product Description
Introducing our Wheat Straw Cutlery, a sustainable choice that combines convenience with environmental responsibility. Crafted from natural wheat straw fibers, this cutlery set is a testament to your commitment to reducing single-use plastic and embracing eco-friendly alternatives.
✓ Eco-conscious materials: Made from biodegradable wheat straw, our cutlery set helps reduce plastic waste and promotes a greener planet.
✓ Lightweight and durable: Despite their delicate appearance, these utensils are surprisingly sturdy, making them ideal for daily use.
✓ Suitable for hot and cold foods: Whether you're enjoying a hot soup or a refreshing salad, our wheat straw cutlery remains versatile and reliable.
✓ Easy to clean: These utensils are dishwasher-safe, making cleanup a breeze and allowing you to embrace a sustainable lifestyle without added hassle.
✓ Portable and travel-friendly: Pack these lightweight utensils for picnics, camping trips, and on-the-go meals, reducing the need for disposable alternatives.
✓ Ideal for all occasions: From everyday meals to special gatherings, our wheat straw cutlery elevates your dining experience while reducing your ecological footprint.
✓ Thoughtful gift: Share your commitment to sustainability by gifting this set to friends and family who value eco-friendly living.
Upgrade your dining experience with our Wheat Straw Cutlery, a conscious choice that enhances both your lifestyle and the environment. Embrace a more sustainable way of living, one meal at a time.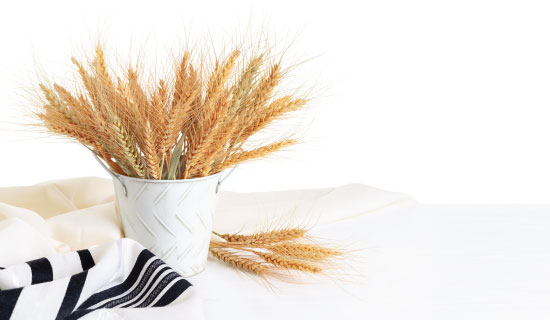 ✓ Just wash and let it air dry naturally.
✓ Dishwasher-safe.