Granola Creations Mango Delight - Honey & Mango
400g
By: Hundred Seeds
Granola Creations Mango Delight - Honey & Mango
400g
By: Hundred Seeds

Buy 3 Granola Creations Mango Delight - Honey & Mango for S$31.68!
OR
Mix and Match
with other bundle deal products!

Out of stock
Product Overview
Product Description
A delicious combo of rolled oats, cashews, coconut & dried mango baked with forest honey.

✓ A guilt-free breakfast or anytime snack.
✓ Delightful combination of premium quality ingredients.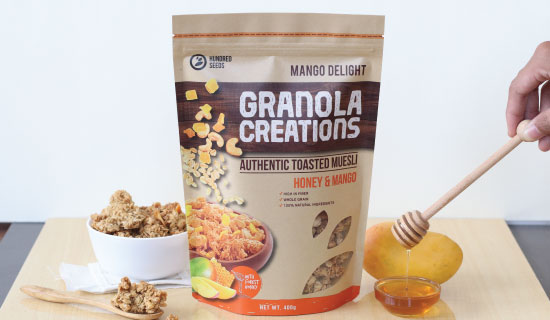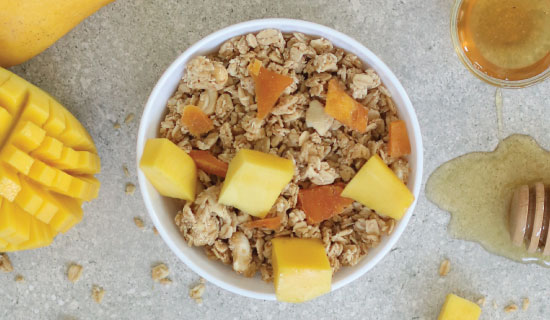 Nutritional Information
Recommended Use
Warnings